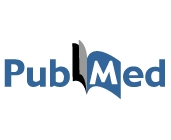 Publications
Hyngstrom AS, Kuhnen HR, Kirking KM, Hunter SK.
Functional implications of impaired control of submaximal hip flexion following stroke. Muscle Nerve. 2013
Kalinosky, B.T., Schindler-Ivens, S., Schmit, B.D.
White matter structural connectivity is associated with sensorimotor function in stroke survivors. NeuroImage: Clinical 2, 767-781. 2013
Jirjis MB, Kurpad SN, Schmit BD.
Ex Vivo Diffusion Tensor Imaging of Varying Severity Spinal Cord Injury in Rats. J Neurotrauma. 2013 Jun 19. [Epub ahead of print] PubMed PMID: 23782233.
Onushko TL, Hyngstrom AS, Schmit BD.
Hip proprioceptors preferentially modulate reflexes of the leg in human spinal cord injury.
J Neurophysiol. 2013 Apr 24.
[Epub ahead of print]
Vedantam A, Jirjis MB, Schmit BD, Ulmer JL, Wang MC, Kurpad SN.
Characterization and limitations of diffusion tensor imaging metrics in the cervical spinal cord in neurologically intact subjects.
J Magn Reson Imaging. 2013 Feb 6.