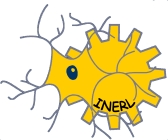 News
The Stroke Rehabilitation Center of Southeastern Wisconsin is offesring a
Translational & Clinical Seed Award Program
This seed award program is designed to advocate, facilitate, and foster the continuum of research from bench to bedside, and from bedside to community practice. In a sense, translational research focuses on discovery and the application of scientific findings into a real-world setting. It is the goal of the SRC to promote novel, innovative, multi-disciplinary stroke rehabilitation research to improve functional outcomes among stroke survivors.
Intent to apply due: September 25, 2017 5:00 p.m. CDT
Please contact the SRC Program Manager Moriah Iverson, MS at miverson@mcw.edu with any questions.

Map
Visiting? Our lab is located in Cramer Hall on the campus of Marquette University. Click below for more detailed instructions

Cramer Hall, 642 N 16th St., Milwaukee, WI, 53233