Prof. Richie's Web Page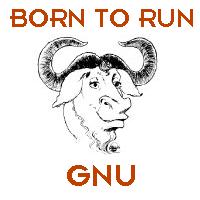 Vital Information
James E. Richie, Ph.D.
Associate Professor & Associate Chair
Department of Electrical and Computer Engineering
Marquette University,
Milwaukee, WI 53201--1881
Office: 289-D
Phone: (414) 288 -- 5326
Email: james.richie@marquette.edu


(best viewed using any browser, but I prefer *links)
Office Hours, Fall 2021
Monday 2:00pm -- 3:00pm
Tuesday 9:30pm -- 10:30pm
Friday 2:00pm -- 3:30pm
EECE 2015 Undergraduate TA application
Active Course Links
Course Materials are now kept on D2L, except the files below
Helpful Hints when Writing Papers
Other Links of Interest
---
The MU-COE Antenna Range
The Marquette University College of Engineering has sponsored the construction of a low-budget antenna range through a student-centered learning project. During the 2012/13 academic year, one senior design team worked on this project. Once their work was finished, Mattison LeMieux put together a web site for the MU Antenna Range.
The antenna range was improved during the 2013/14 academic year by a second senior design team. Improvements include:
full computer automation of each test
use of a usb power sensor to measure the received power
construction of an enclosure using donated absorbing materials;
a larger space to house the facility has been provided by the MU College of Engineering (room 440 in Olin Hall)
The lab layout is shown in this graphic.
The panels constructed to create the chamber are shown here.
The brief presentation provided regarding the project as a student-centered learning activity is here.
A video of an example test was created: video link. The data for the pattern is listed on the computer screen as the antenna rotates. If you skip forward, you can see that a pattern graphic is also created by the software. The data and graphic are automatically saved on the computer.
The Antenna Range was presented at the 2014 May Student Poster Competition held by the Milwaukee Section of the IEEE. The project won second place in the undergraduate projects category.
Work on the facility is not complete; interested students are encouraged to contact Dr. Richie for more information and opportunities to contribute to the project.
---
I respect proprietary software, I just choose not to participate
---
Useful Outside Links (like elinks)
---
Binaries may die, but source code lives forever
---
Microsoft $ells you windows, Linux gives you the whole house
---
Never ignore the beauty of the command line
---
"You mean you STILL use Plain TeX ? "
Not only that, I use sc for grades
---
Make me proud, use makefiles for everything
---